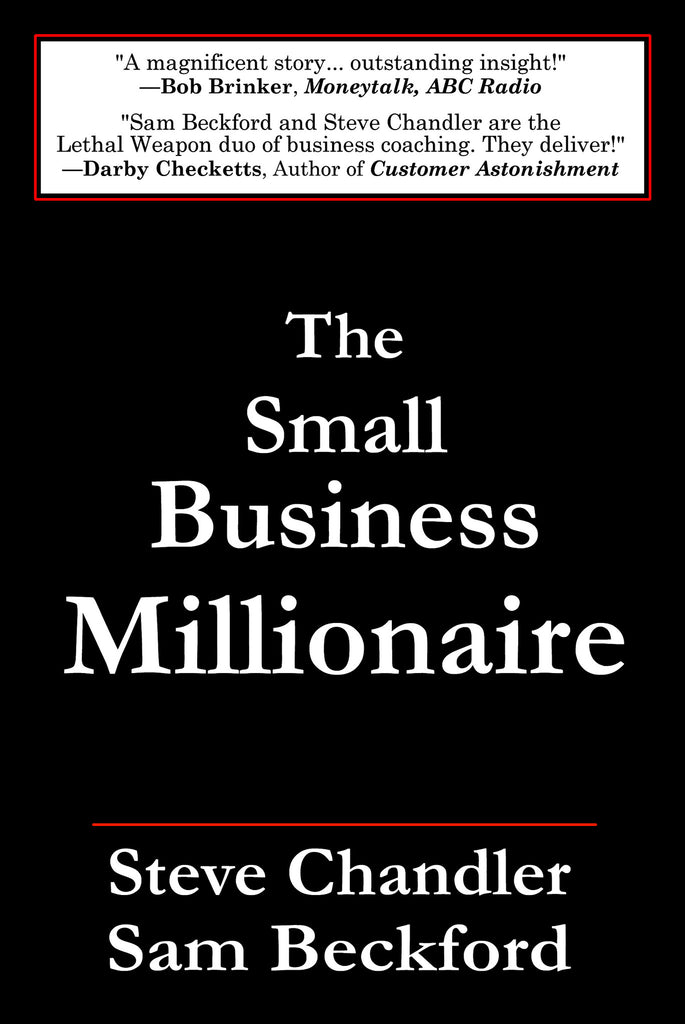 Robert Reed Publishers
The Small Business Millionnaire by Steve Chandler and Sam Beckford
This riveting story about heartbreak and prosperity holds plenty of drama and suspense. Frank Mills and his daughter Jennifer are deeply in debt and struggling to make ends meet when a robbery occurs at their little restaurant in the sleepy town of Royal Oak, Michigan. It might have been the last straw, but fortunately a bright young millionaire named Jonathan Berkley is available to advise them.  Follow Jonathan's adventurous, business-saving actions, as the plot takes many turns and reveals many secrets to success. For all they know, the Magnum P.I.-loving Jonathan, who drives a red Ferrari just like Tom Selleck's in the TV series, is merely a music teacher and studio owner. But Jonathan shows them time and again that he is a powerful coach who knows how to empower people in business and give them the faith and strength they need to make it on their own.
Frank and Jennifer's restaurant goes from being the cause of suicidal depression to a surprising success, using some of the same secrets revealed in Chandler and Beckford's bestselling non-fiction book: 9 Lies That Are Holding Your Business Back.
In THE SMALL BUSINESS MILLIONAIRE, Chandler and Beckford draw on their experience in business consulting and the arts to craft the most entertaining, enlightening, and informative business-related novel to come out in many a decade. Readers will gain insights and discover simple truths about how to be successful in business – and in all areas of life.
Steve Chandler gives us a choice: Either we can continue to think of ourselves as victims, or we can take ownership of our lives and extend our possibilities in limitless directions. — Wall Street Journal
Sam Beckford is an inspired business leader and teacher who organizes his information in a way that makes it incredibly easy for anyone to follow. Sam is a master at helping people put ideas into action. Every industry would benefit from a Sam Beckford. — Julie Morgenstern, Columnist, Oprah Magazine
---
Share this Product
---
More from this collection