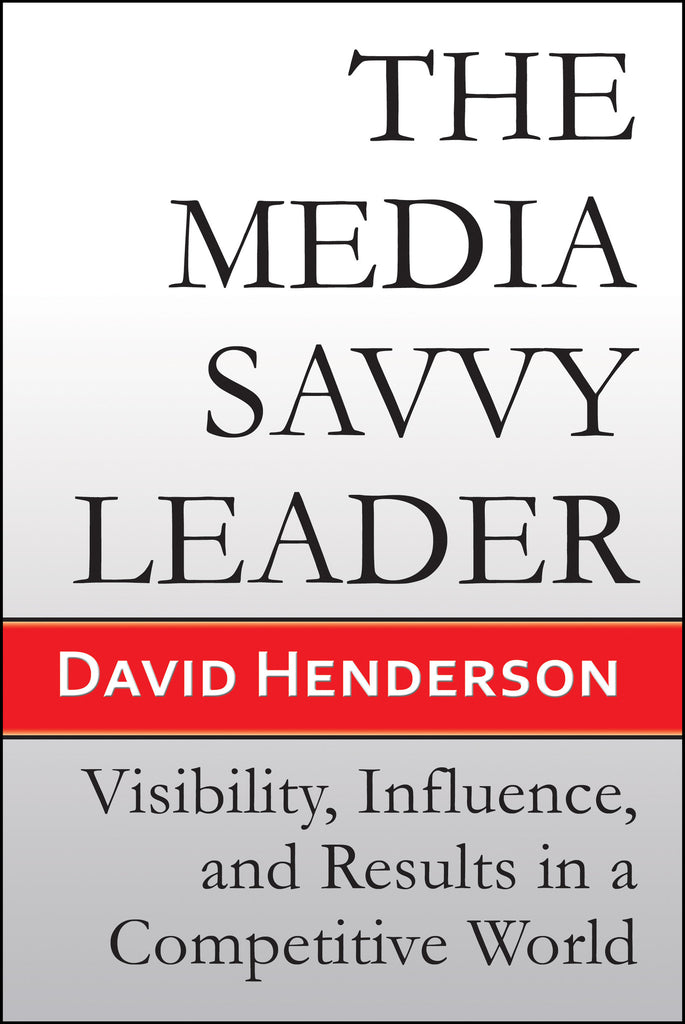 Robert Reed Publishers
THE MEDIA SAVVY LEADER
Visibility, Influence, and Results
in a Competitive World
by David Henderson
THE MEDIA SAVVY LEADER by David Henderson profiles some of today's most recognized executives who know the competitive importance of personally taking charge of communicating the vision, brand, and reputation of their organizations—and their own value, as leaders. 
In THE MEDIA SAVVY LEADER, David Henderson reveals how to shape information, deliver messages, and enhance brand recognition in the changing media landscape and the online digital revolution.
This book is also now available on Kindle (click here).
NOTE: this book has nine reviews on Amazon - ALL are 5-star!
In the Internet age, executives have to learn how to shape information about themselves and their companies, or the Internet will do it for them, and it won't be pretty.  ~ Mark Cuban, Billionaire Entrepreneur & Chairman of HDNet Television
To be an effective leader today, you must reach the hearts and minds and keyboards and eyeballs of your consumers and employees in a way that is true, authentic, and meaningful. This book details—in an easy-to-digest manner—how to do so, and to thine own self be true.  ~ Ted Leonsis, Vice Chairman Emeritus of AOL & Owner of Washington Capitals
Among the attributes of leadership, the ability to communicate clearly has never been more important than it is today ... David  Henderson has the experience and the skills to help.  ~ Dan Rather, Television News Anchor & Journalist
David Henderson knows what we journalists know: the more that news and information saturate our society, the more savvy and discriminating the media and their audiences become. An executive wanting to communicate effectively must be honest and real. David's got the skill, the experience, and the instincts to help you find your authentic voice.  ~ Lisa Mullins, Anchor, Public Radio International/BBC's "The World"
Great advice and a much-needed reality check for anyone who works with the media.  Follow David's guidelines and save yourself time and energy.  ~Jean Cochran
ABOUT THE AUTHOR:  David Henderson  is a veteran communications strategist, Emmy Award winning former on-air CBS Network News correspondent, writer, and online publisher.  Based in the Washington, D.C., area, he advises organizations globally on media communications methods for competitive positioning and enhanced brand awareness using today's dynamic convergence of mainstream media with the online digital revolution.
---
Share this Product
---
More from this collection