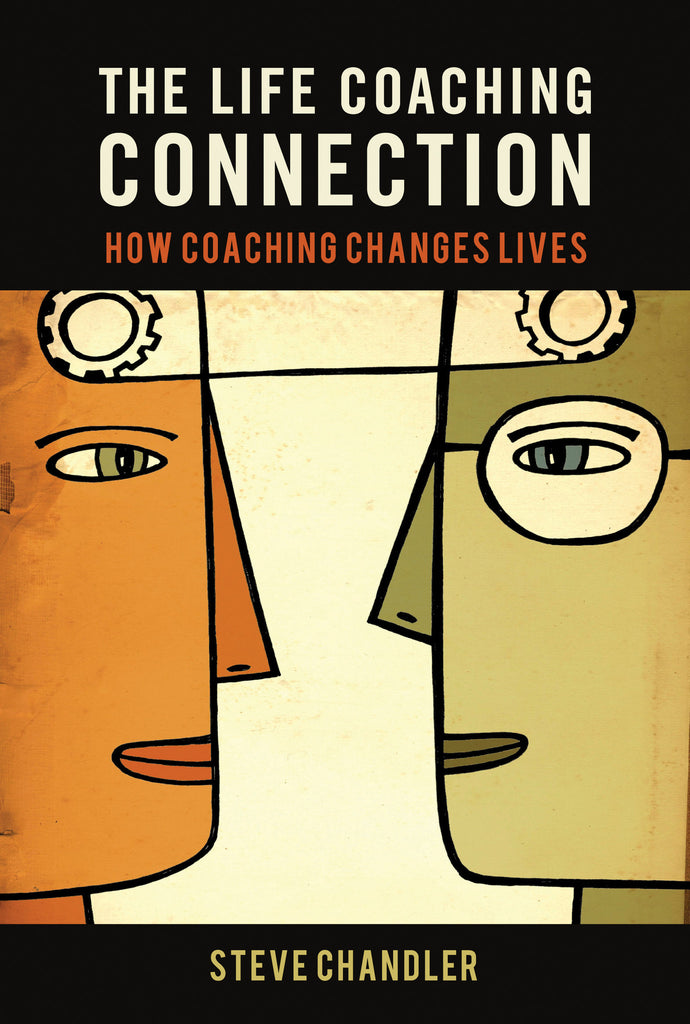 Robert Reed Publishers
The Life Coaching Connection: How Coaching Changes Lives by Steve Chandler
Bestselling author Steve Chandler (Fearless, The Joy of Selling) reveals the hidden power behind the world's hottest new profession: life coaching. His entertaining style and personal history in coaching offer delightful revelations about the way life coaching differs from psychotherapy and counseling.
   Chandler seasons his book with provocative interviews with master coaches like Stephen McGhee, Peleg Top, Ron Wilder and Rich Litvin to give the reader fascinating insights into how and why coaching is so effective and popular right now as a way for common people to get the same success advantage that athletes and actors have always had.
    Chandler also makes a revealing distinction between managing and coaching within an organization. Managers control people and coaches empower people, which is why so many coaches, including Chandler, have been hired by companies to come in and work with leaders on integrating coaching into their management practices. This is the book the world has been waiting for on the subject of personal success coaching.
 The Life Coaching Connection:
Reveals the true power behind the coaching phenomenon.
Contrasts life coaching with psychotherapy and counseling.
Contrasts coaching with managing within organizations.
This is a must-read for all coaches wanting to build their coaching practices and for all people contemplating hiring a coach.
CLICK HERE FOR KINDLE VERSION OF THIS BOOK
ABOUT THE AUTHOR:   (See his photo by clicking on images above.)Steve Chandler is the author of dozens of books and audio programs, including the bestsellers:
Fearless, Reinventing Yourself, Shift Your Mind, Time Warrior,
and
100 Ways to Motivate Yourself.
    The leader of the Steve Chandler Coaching Prosperity School (www.stevechandler.com), he writes a popular blog called iMindShift (www.imindshift.com).  Chandler is also a featured coach at TLC5.com: The Life Coaching Connection (www.tlc5.com). Also, see http://coachingprosperityschool.com for his most recent offering.
---
Share this Product
---
More from this collection