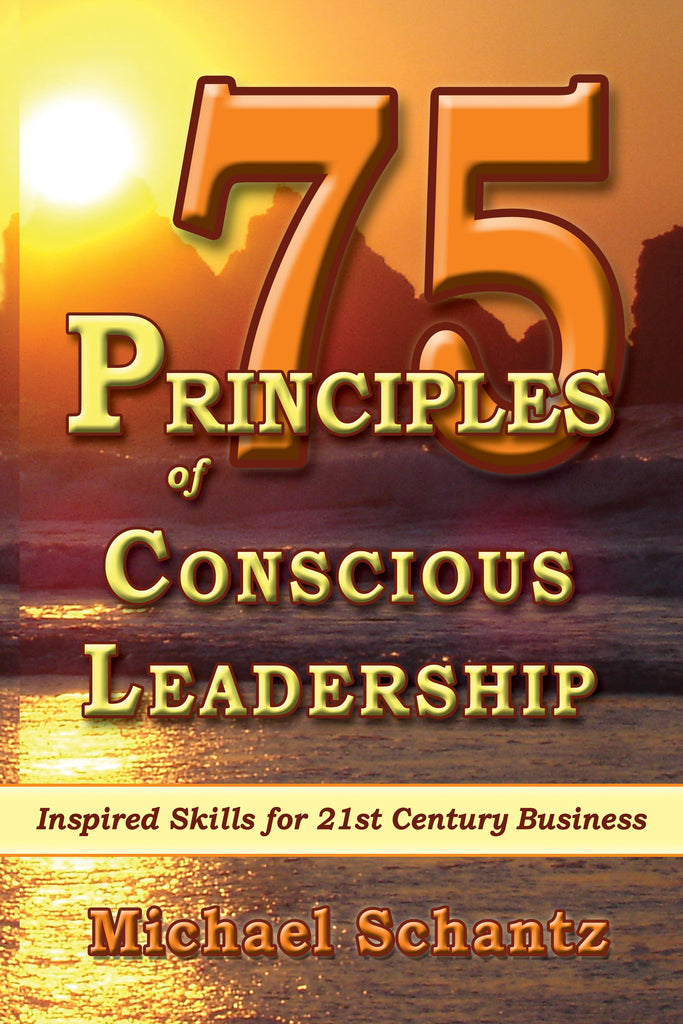 Robert Reed Publishers
75 PRINCIPLES OF CONSCIOUS LEADERSHIP: Inspired Skills for 21st Century Business by Michael Schantz
The beauty of this book is in its multitude of well- researched resources.  All the most powerful leadership thinkers are here in a newly understandable format.  Now we get the whole picture.... Michael has offered his life up to leaders, spiritual guides, and mentors with courageous vulnerability.  His openness to being influenced is the book's supreme gift to the reader.... you will also feel the transformation that is happening to you with practice of the skills and transition to the next level.  ~ Steve Chandler Author of 100 Ways to Create Wealth
75 Principles of Conscious Leadership is a compendium of the conscious skills of leadership, human communication, human motivation, and mentoring.  It is designed to be used as a manual, or handbook, of time-honored disciplines of effective communication and spiritual consciousness, foundational to leadership as a life's practice.  Woven through all of the principles are the qualities of compassion, service, and contribution. 
As the book portrays, the principles and practices of leadership comprise a discipline, a lifelong experience learned through continual refinement.  Mastering effective leadership requires commitment, as all transformation starts from within.  They are available to anyone who embraces them into their professional lives and relationships.
ABOUT THE AUTHOR: Michael Schantz has spent the past twenty-five years working within the financial services industry for major Fortune 500 companies. He obtained his M.B.A. from The American University in Washington D.C. and earned his Masters Degree in Psychology from the University of Santa Monica.  Michael continues to work in financial services and is a life and executive coach in Los Angeles.
---
Share this Product
---
More from this collection