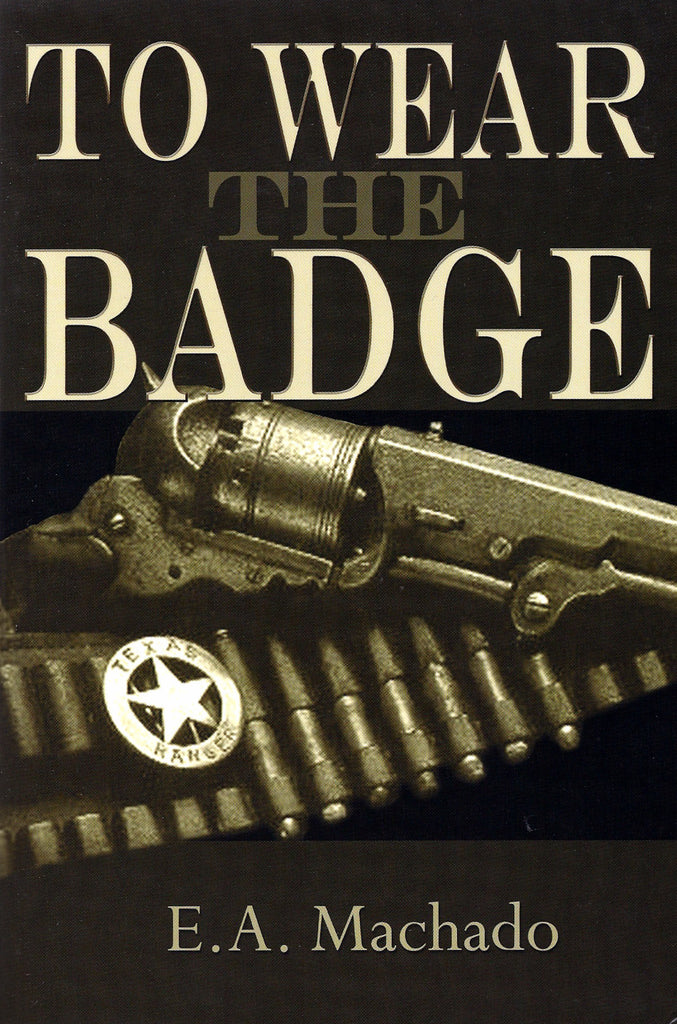 Robert Reed Publishers
TO WEAR THE BADGE by E.A. Machado
CONFLICT ON THE TEXAS FRONTIER
TO WEAR THE BADGE by E.A. Machado, a historical novel set in Texas during the mid-Nineteenth Century, tells the story of the complex relationship between a father and son, both members of the Texas Rangers. In 1845 debate raged as to whether Texas should become a part of the United States. Shortly after Texas joined the union in 1846, it went to war with Mexico. Then in 1861 came the Civil War. Central to this dramatic time of social and political turmoil were the Texas Rangers, the protectors of isolated settlements on a wild frontier filled with Mexican bandits and Comancheros.
Charlie Lode is a dedicated, ardent member of the Rangers, and also a faithful husband and devoted father. But after many years of serving as a Ranger, Charlie becomes conflicted and disillusioned when many of the Rangers join the Confederate Army to fight in the Civil War. Charlie turns in his badge and becomes a bounty hunter, but his conflict becomes a crisis when he is asked to bring in his oldest surviving friend, another former Ranger serving as a soldier in the Confederate Army, for crimes against Kansas.
Charlie's son, Tyler Lode, follows in his father's footsteps to become a Texas Ranger, but Texas itself has changed dramatically. Except for a few renegades, most of the Indians have been killed or herded onto reservations and the role of the Rangers has changed. When Tyler resists his father's urging to quit the Rangers, Charlie begins to resent his own son. Will there be peace between this father and son?
ABOUT THE AUTHOR: E.A. Machado has an associate's degree in journalism, a bachelor's degree in business/management, and he served in Germany in the army for three years.  Currently, he works as a member of the support staff for the UCSC in Santa Cruz.  A quiet man, he likes hiking, biking, and collecting comic books and comic book characters. He also wrote The Shadow Mouse of Everjade.
---
Share this Product
---
More from this collection