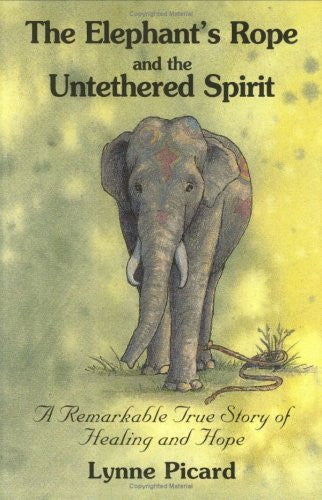 Robert Reed Publishers
The Elephant's Rope and the Untethered Spirit
A Remarkable True Story of Healing and Hope
by Lynne Picard
While centered around the subjects of healing and cancer, The Elephant's Rope and the Untethered Spirit is a true adventure story. It explores how real healing requires ongoing attention, energy, and dedication to one's life patterns and attitudes.
    * An exploration of a wide diversity of healing practices that the author has experienced firsthand.
    * Mental, emotional, physical, and spiritual healing techniques are integrated.
This book will move even the hardened skeptic. It confirms that suppressed anger and stress can impact health in subtle, yet ultimately severe ways, and then goes on to demonstrate that real miracles happen when body, mind and spirit are integrated through the use of both conventional and unconventional healing methods. Lynne Picard's story is that of a courageous woman who learns how to strike an effective balance between traditional treatment and natural healing. What makes this book unique is that she is not biased toward either-quite the contrary. She understands that sometimes both are necessary in order to achieve true holistic healing. During her battle with cancer there were several periods of remission followed by recurrences. Conventional treatments-surgery and chemotherapy-bought Lynne the time she need to discover true healing. She followed alternate paths not always understanding their purpose at the outset. Some of these paths led to radical treatments whose results she could hardly believe, even though her own body was evidence. The Elephant's Rope and the Untethered Spirit is a book that offers real hope and real guidance for all who wish to heal themselves of illness, to gain and maintain good health and to achieve an integration of body, mind and spirit.
---
Share this Product
---
More from this collection