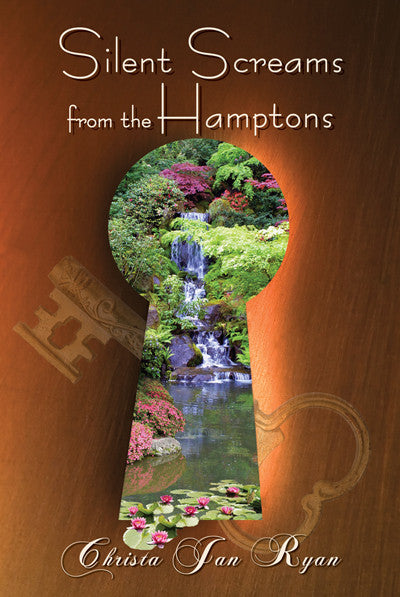 Robert Reed Publishers
Silent Screams from the Hamptons by Christa Jan Ryan
From Tenderness, Tragedy, and Terror to Transformation
Suppressed rage, fear, injustice, and passion—the silent screams associated with the Disease of The Family of Origin. Christa Ryan takes readers on a roller coaster ride, offering them many places to find their own identities. She sorts through her past, showing how one episode after another contributed to the chaos of her adult life. She recounts how she matured into a better person rather than perpetuate the "victim" cycle. Her candid storytelling reflects how actions are so tragically linked to this Disease of The Family of Origin and how patterns of hurts, hang-ups, and habits are carried forward into the next generation. Christa was able to break this cycle through the powers of willingness, love, and forgiveness. In this remarkable story, she encourages readers to face and overcome the silent screams of their everyday struggles.
Silent Screams from the Hamptons  proves once again that she is a whirling dervish with enough energy to light up Manhattan.  An exterior made of steel and an iron will, she proves that adversities beyond anyone's worst imagination can not only be tackled, but risen above. Entertainment  abounds as we frolic through the foibles of her millionaire clients.  But Silent Screams from the Hamptons is not your typical "get it off your chest" memoir.  At its heart is Ryan's clear determination to create solutions that will work for people who are suffering through their own private hell.   ~ Joanne B. Carsley, Screenwriter of Repeat Offenses
Christa has articulately defined the gut-wrenching struggle of her internal battle between self-destruction and self-love. This book allows us the privilege of walking beside her to witness her journey to wholeness; and it forces us to look inside ourselves and contemplate where we are on our own path, and to take responsibility for where we are going. ~ Steven G. Rise, LCSW, BCETS
ABOUT THE AUTHOR:  Christa Jan Ryan was born into a chaotic family, enduring alcoholism, drug overdoses, and violence.  The youngest of six children, three of her sisters are triplets, all with Cerebral Palsy. She has been a professional landscape designer and consultant to the rich and famous of the Hamptons for the last thirty years. Following her heartwarming first book, From the Depths of a Woman's Soul, Ryan is writing her third and fourth books.  She lives in New York with her family.  
---
Share this Product
---
More from this collection