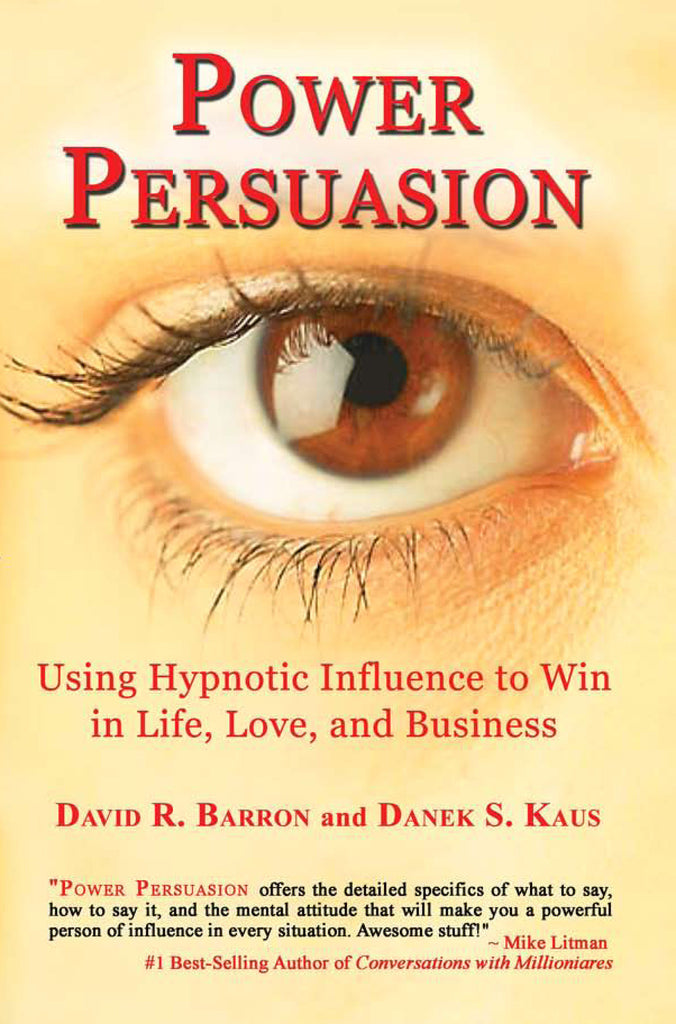 Robert Reed Publishers
Power Persuasion: Using Hypnotic Influence in Life, Love and Business
Almost everything you want in this life requires the cooperation of other people. Whether you want to make a sale, get a date, or receive that raise—whatever it is, you have to convince somebody to say YES! For most people, influencing others is pretty hit-or-miss. Power Persuasion: Using Hypnotic Influence in Life, Love and Business will show you the secrets of getting people to do what you want. Power Persuasion will show you how to:.
Have total strangers warm up to you in seconds..
Discover someone's hot button for any product.
Give hidden hypnotic commands and suggestions during normal conversation.
Change other people's beliefs.
Win every argument and still keep the relationship.
Overcome objections.
Convince your kids to do their homework without back-talk.
Get more dates than you ever imagined. 
Improve all your relationships, and much, much more
---
Share this Product
---
More from this collection