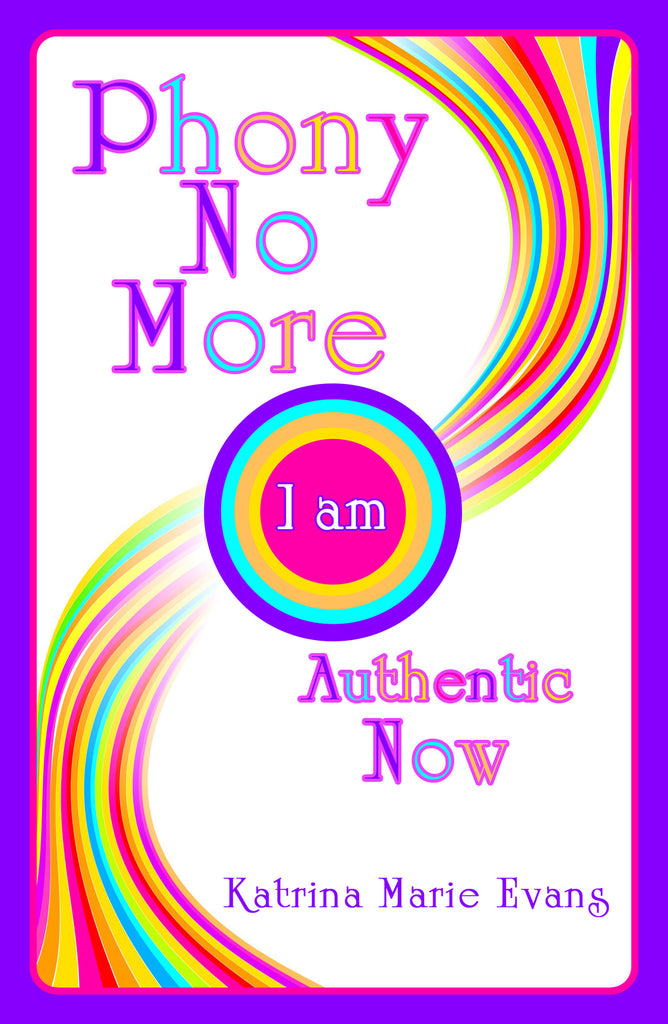 Robert Reed Publishers
Phony No More: I am Authentic Now by Katrina Marie Evans
PHONY NO MORE is a compilation of poetry and essays written over a seventeen-year period. The first section is a series of poems written while in a healing process overcoming the aftermath of being in an abusive marriage to an alcoholic. The second section is primarily a series of poems, essays, and articles written in response to taking the Avatar Course, a course in belief management and enlightenment, originated by Harry Palmer of Stars Edge International. The third part is a celebration of having finally gotten it right, of being rewarded for all her hard work psychologically, emotionally, and spiritually and manifesting a life of health, joy, and thriving and a very fulfilling marriage.
This book is a powerful read for anyone who has struggled with relationships, is a child (or grandchild or even great grandchild) of an alcoholic, has been in an abusive relationship, or is just interested in reading a process of a woman who transitioned in life from being a victim to a survivor to healing to now thriving.
To order this book as a Kindle for $3.50, click here.
File Size: 3055 KB
Print Length: 233 pages
Simultaneous Device Usage: Unlimited
Publisher: Robert D. Reed Publishers (January 26, 2014)
Sold by: Amazon Digital Services, Inc.
Language: English
ASIN: B00I3WQN8A
Text-to-Speech: 

Enabled

 
---
Share this Product
---
More from this collection