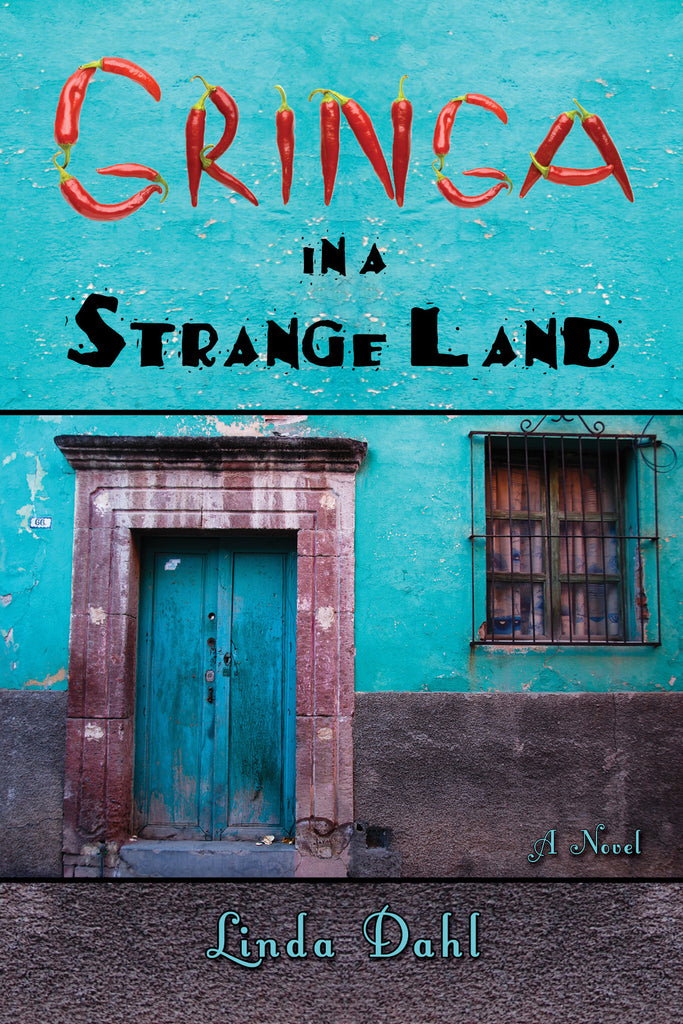 Robert Reed Publishers
Gringa in a Strange Land by Linda Dahl
One might call this book "A Portrait of the Artist as a Young Woman." It uses multiple languages and explores the character in a Bildungsroman manner. Dahl has recaptured a time and place she knew as a young woman from her own travel to Mexico in the 1970s. Dahl's use of character and atmosphere are commendable for how they appear so simple yet enrich and perfectly blend together to create an intoxicating world. Told from a female perspective, this is a realistic and subtle tale of the interior journey of addiction and its impact and consequences early on.  
This book is now available on Kindle (click here).
Gringa in a Strange Land brings back the "counterculture" of the early 70's, an exhilarating and confusing time for so many young people then.  Erica Mason, an American woman living in Mexico, is torn between working to become an artist and the lure of the drug culture.  Set mostly in the colonial city of Merida in the Yucatan peninsula, the story then moves among Mayan ruins, laid-back beaches and the cities of Belize and Oaxaca.  A host of bohemian expats and Mexicans, and the complex character of Mexico itself, infuse this portrait-of-the-artist-as-a-young-American, that culminates in an unexpected resolution. 
"Like the artisans who applied kaleidoscopic colors to the Mayan pyramids, Linda Dahl paints a vivid portrait of a young American artist who thrusts herself into the exotic maelstrom of Mexico in the 70's, on a drug-, booze- and sex-suffused odyssey—a struggle to create art, find herself and seek love—amid the hippies and the druggies, the ordinary folk, the grifters and the adventurers all crossing paths in Merida and Oaxaca. You'll think of Robert Stone's work and Barbet Schroeder's film 'More' in that the novel so adeptly renders an era, a country and a state of mind." ~ Randolph Hogan, former editor of The New York Times Book Review and translator of Gabriel García Marquez's The Story of a Shipwrecked Sailor
ABOUT THE AUTHOR: Linda Dahl has written extensively about Latin America, jazz, New Orleans and other topics that interest her over a thirty-year career as a published author.  She has lived in Ecuador, Brazil, Mexico and New York and currently lives in an old farmhouse with lots of flowers and pets. A widow, she has a daughter and a stepson.  Read her blog here by clicking here.
---
Share this Product
---
More from this collection