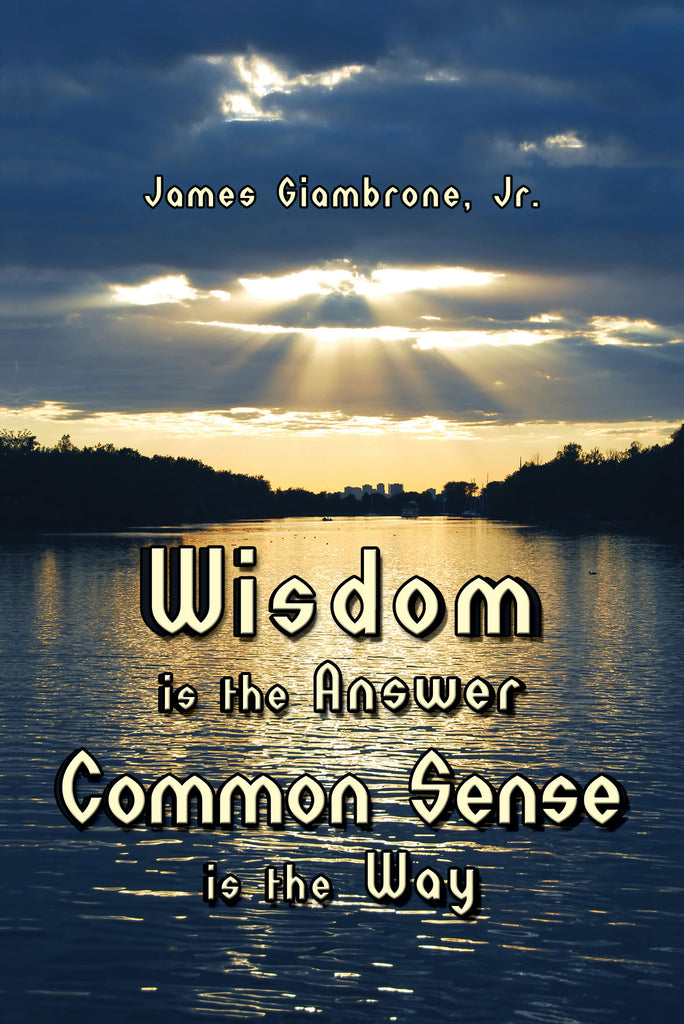 Robert Reed Publishers
Wisdom is the Answer—Common Sense is the Way by James Giambrone, Jr.
Success is Achieved by Design
Leave a legacy of a well-lived life.
Live life with positive intent.
Be "alpha" by taking control of your life,
being confident and relaxed at the same time.
Don't let the tail wag the dog.
This book is also available as an electronic book on Kindle (click here).
Wisdom and Common Sense are perennial skills taught from generation to generation for centuries, yet the lack of these core ingredients to social and professional success continue to create problems.  Some of our habits are harmful to our well-being but escape our attention because that is "just the way it is and always has been." 
That is until you see yourself in these pages and exclaim, "That's me!" And you make what may feel like little changes, but these deliberate actions on your part transform your life and make it better.
You can never be oblivious again. 
Everyone from teens to seniors can apply the Common Sense in this guide from Jim Giambrone.  His rich and diverse life as a police officer, massage therapist, Jujitsu instructor, union leader, and dog trainer will teach you to be, like Jim is as a dog trainer, very "alpha"— lovingly in charge, to create your life the way you want it to be.
ABOUT THE AUTHOR::  James (Jim) Giambrone, Jr.,was born in New Jersey  and moved to San Jose when he was in high school. He served almost 29 years as a police officer, became a Jujitsu black belt, ran a therapeutic massage practice, and was a police association labor representative. Now in Bandon, Oregon he is active in the community, has a medical massage practice, is a dog trainer, does public speaking, and gives workshops and seminars on Relaxed Success and on Wisdom and Common Sense.
Jim's website: www.commonsenseamerica.info
---
Share this Product
---
More from this collection