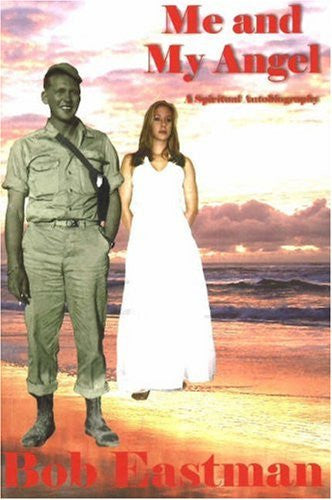 Robert Reed Publishers
Me and My Angel by Bob Eastman
A Spiritual Autobiography
Me and My Angel covers 63 years of a life well-lived that circled the globe. Robert Eastman's story is focused around 19 incidents when his life - and the lives of those around him - were in danger and an angelic presence stepped in to save him. He calls this intervening presence his "Angel," and he attributes his survival to the age of 82 to her protection and the deeply loving relationship that has grown between them over the years.
Robert Eastman's life really began when he walked into the Army Air Corps recruiting office and soon found himself in the China-Burma-India Theater during World War II, the first place he experienced the divine interventions of his Angel. However, this story is not about the horrors of war because, fortunately, he was spared the terrible, dirty side of warfare. His duties included dropping and delivering much needed equipment and food supplies to the embattled troops. Transporting the wounded from the front to the hospital was another of his rewarding responsibilities.
Robert Eastman's flying life ended with the end of the war and he returned to civilian life after an "around the world" trip home on a 65-day cruise through the Pacific. Later, after becoming a widower, he started a new life on the water with his boat the "Ginnie Lee III, followed by a more tranquil time in the Arizona desert. Throughout all the challenges in his life, his Angel has been there offering her magical protection each time "the chips were down."
Bob Eastman's story spans the decades.
ABOUT THE AUTHOR:  Robert Eastman lives in Green Valley, Arizona. His motto is "I'd Rather Be Sailing!" This autobiography proves that a person truly can leave the world a better place by living in a spiritual and loving way.
---
Share this Product
---
More from this collection