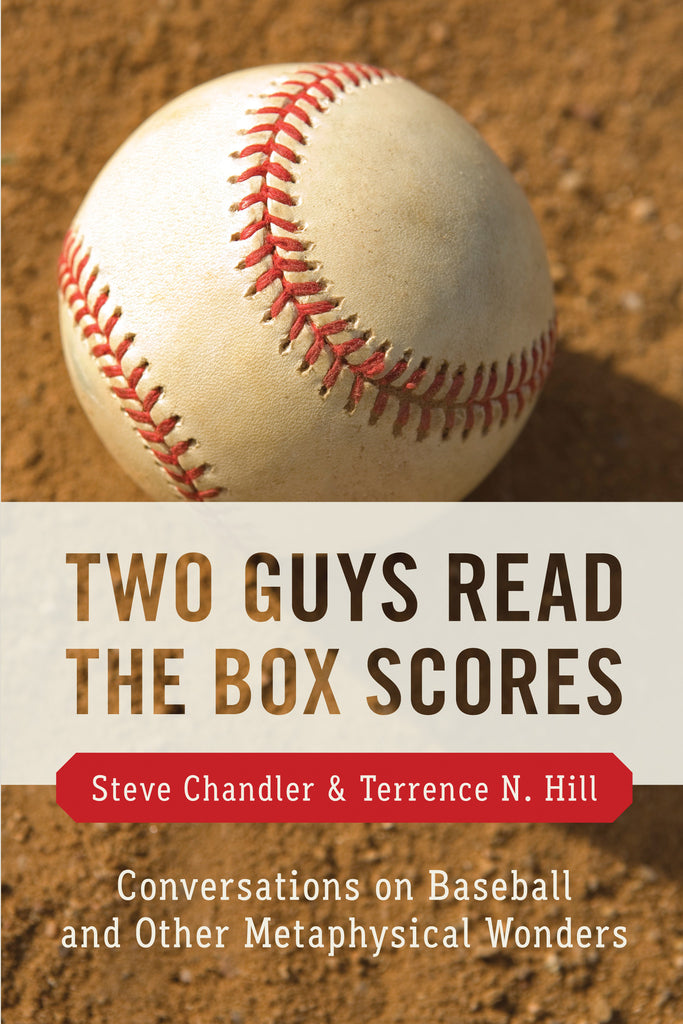 Robert Reed Publishers
TWO GUYS READ THE BOX SCORES: Conversations on Baseball and Other Metaphysical Wonders
by Steve Chandler and Terrence N. Hill
Another HOME RUN from the TWO GUYS!
I wish I could go out and buy many more "Two Guys" books... they have a wonderful franchise going... the writing is dazzling, charming, and witty.
~ Dale Dauten, King Features Syndicate
If you ever catch yourself taking life a little too seriously, I recommend you sit back, relax, grab any one of the "Two Guys" books, and enjoy yourself for a while.
~ Michael Neill, Hay House Radio Talk Show Host
and Author of Feel Happy Now
In Two Guys Read the Box Scores, Steve Chandler and Terrence Hill  take their game to a whole new level. This time they are assuming their favorite profession of all: baseball fans. Read along as they follow, dissect, critique, and enliven a whole major league season from different cities on opposite sides of the country.
You'll chuckle and howl with them as they chronicle their teams' bizarre highs and lows. As in the first three books in this hilarious series, Chandler and Hill go off on wild tangents and trade many exchanges on subjects seemingly unrelated to baseball. But by the end of the book they convince you that baseball might just be the one thing in life that holds us all together.
Chandler is a former sportswriter who has over twenty books to his credit, and Hill is an award-winning advertising creative director and playwright. It also didn't hurt that these two guys have been close friends since the 1950s, and that they played on a Little League championship team together in 1955.
ABOUT THE AUTHORS:  Terrence Hill and Steve Chandler are seen here (see photo in Product Images above) at Chase Field in Phoenix enjoying a game and taking copious notes. This is their fourth book in the series that includes Two Guys Read Jane Austen, Two Guys Read the Obituaries, and Two Guys Read Moby-Dick. 
www.stevechandler.com
---
Share this Product
---
More from this collection