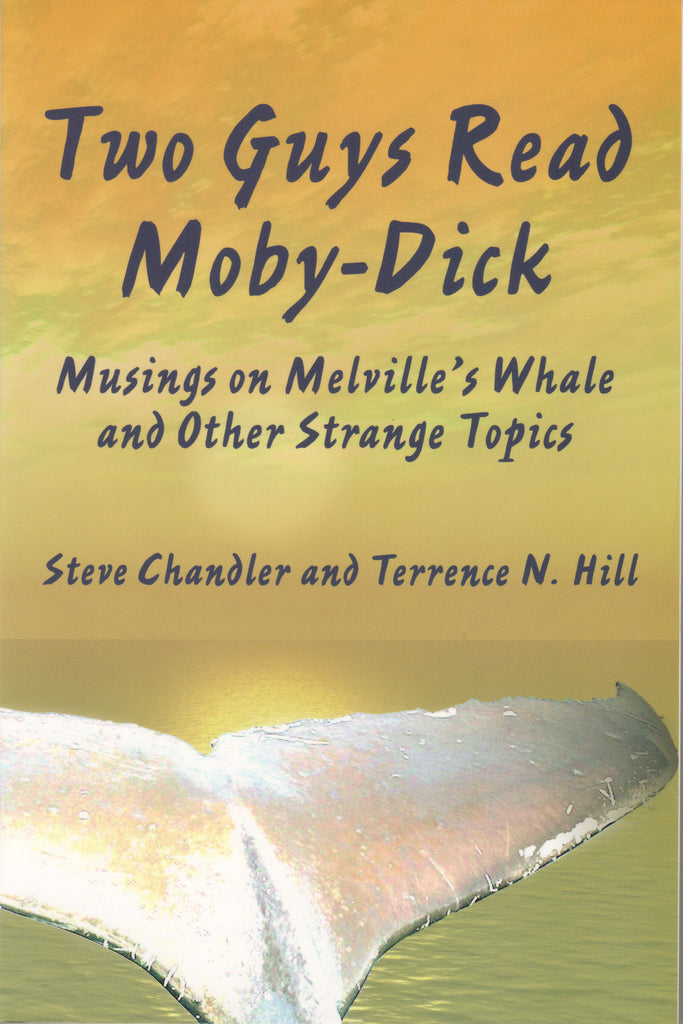 Robert Reed Publishers
Two Guys Read Moby Dick by Steve Chandler and Terrence N. Hill
This first book in the TWO GUYS Series by Chandler and Hill will have you laughing from start to finish, and pondering life's many mysteries, of course!
In 1960, two high school friends were assigned to read, as part of their English class, the Herman Melville novel Moby-Dick. Neither one of them read it.  Four decades later, plagued by feelings of guilt at never having read "The Great American Novel," the two friends grab for belated gusto.  They vow to go in search again of the big fish and this time actually read Moby-Dick rather than just passing the test on it.
Over the six months of their reading odyssey, the authors wrote a series of letters and e-mails chronicling their experience and encouraging each other's progress.  This body of correspondence is now a book.  Actually, the reading of Moby-Dick is just a platform. And while it is the primary substance of the book, the writers do not worry themselves much about staying within subject matter boundaries.  The letters also touch on: their fifty-year friendship, growing old, Alex Rodriguez, the War in Iraq, Bob Dylan, speculation on the chances of getting sick in Mexico, the true story of how Hemingway got to Sweden, the cause of nightmares, Bebe Rebozo, Vladimir Nabokov, redemption and death.  As you can tell by the last two items, the authors are not afraid to tackle the "big themes," meaning, of course, there is Nobel Prize potential here.

ABOUT THE AUTHORS: Both Steve Chandler and Terrence N. Hill have been writers all their lives. Steve is the author of several popular books in the area of personal growth including Fearless. His books have been translated into eleven languages. He is a celebrated speaker and has produced two award-winning audiobooks. Steve has also been the editor of a publishing house and a literary journal, a newspaper journalist and a country-western songwriter. Terry worked for more than thirty years in advertising, beginning as a copywriter and later running agencies in New York and Europe. He has published poetry, essays and short fiction, and was the writer for two CBC-TV (Canada) documentary series. In 2005, Terry's first play, Hamlet - The Sequel, won the Playhouse on the Green (Bridgeport, CT) playwriting competition.
---
Share this Product
---
More from this collection